We offer two types of Hair extensions. 1) I-Tip Hair Extensions and  2) Layered Hair Extensions
Introducing Permanent I-Tip Hair Extensions for Ladies
If you are looking for good volume and length, then I-Tip human hair extensions, will blend with your natural hair and looks awesome. I-Tip Hair extensions are more advanced and comfortable hair extensions than Layered hair extensions. Service is required atleast every 3 months. Cost of I-Tip hair extensions depends on the number of Tufts required. We offer lengths upto 20 to 24 inches of Keratin treated Virgin Human hair I-Tip extensions. You can have 25 tufts, 50 tufts or even more than 100 tufts for good volume based on your requirement. One Tuft costs Rs.350/-

I-Tip Hair Extensions - Tufts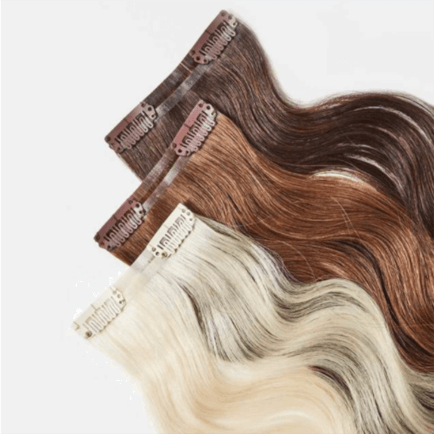 Undetectable and Natural Layered Human Hair Extensions:
Headz comes out with some great news for women. Don't spoil your existing hair with colours , curls, perming , straightener, heating ….. just go with natural human hair extensions to have stylish gorgeous hair.
We offer permanent (micro ring extensions) and temporary (Removable daily wear extensions).
We have hair extensions of all styles(Straight, Wavy and Curly), colours and lengths.
You name the style, color and length, you have it custom made suitable to your hair colour and texture.
Layered Hair extensions cost starts from Rs.4500/- for single extension. Cost also depends on length, density and no. of layers required. Call or WhatsApp +91 98866 11110 for cost and free online video consultation