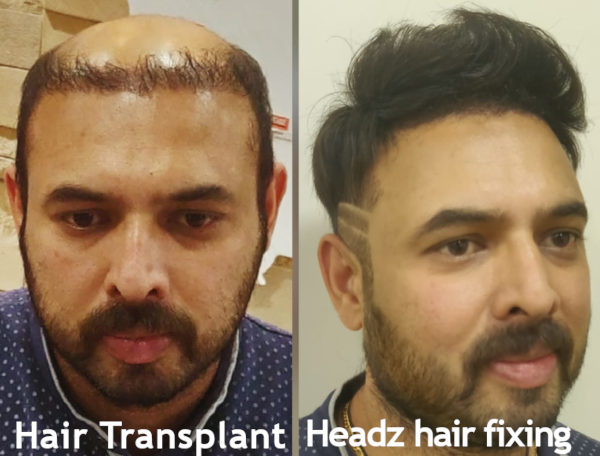 Hair Transplant
Surgical Process - Painful & Risky
Not sure of 100% Success -  due to infection or other reasons
Hair loss can happen from newly transplanted hair
If you have insufficient donor hair follicles then hair transplant doesn't work.
Very Expensive
Scars on head might remain from surgery
Results take long time - 3 to 6 months or more
No trial look possible - you have to wait until the end of the process to see how good or bad your new hair looks.
Hair Density can be only 40% and can result in unattractive look.
Style - As hair density is less, can't get the desired hair style
If Unsuccesful first time, can't have hair transplant second time
Failure can result in unattractive look.
After hair transplant, in future, rest of natural hair can recede and might result in unattractive look.
Hair Fixing
Non surgical Procedure, So no pain, no risks, no scars, no side effects
Get desired hair style, color, density, texture or length, Wide variety of hair systems available.
Immediate result - Instant new look in 1 hour
Affordable cost
Undetectable and Natural Human Hair Systems look incredible
Require regular maintenance - monthly / once in 2 months etc... based on the procedure( bonding / clipping / weaving)
You are not stuck with a look that you are not happy or comfortable with. You can opt for other hair system or other hair fixing procedure.
Go on with your life just as before,  more confident now with new look.
Watch Our Customer's Live Hair Fixing Videos in Youtube